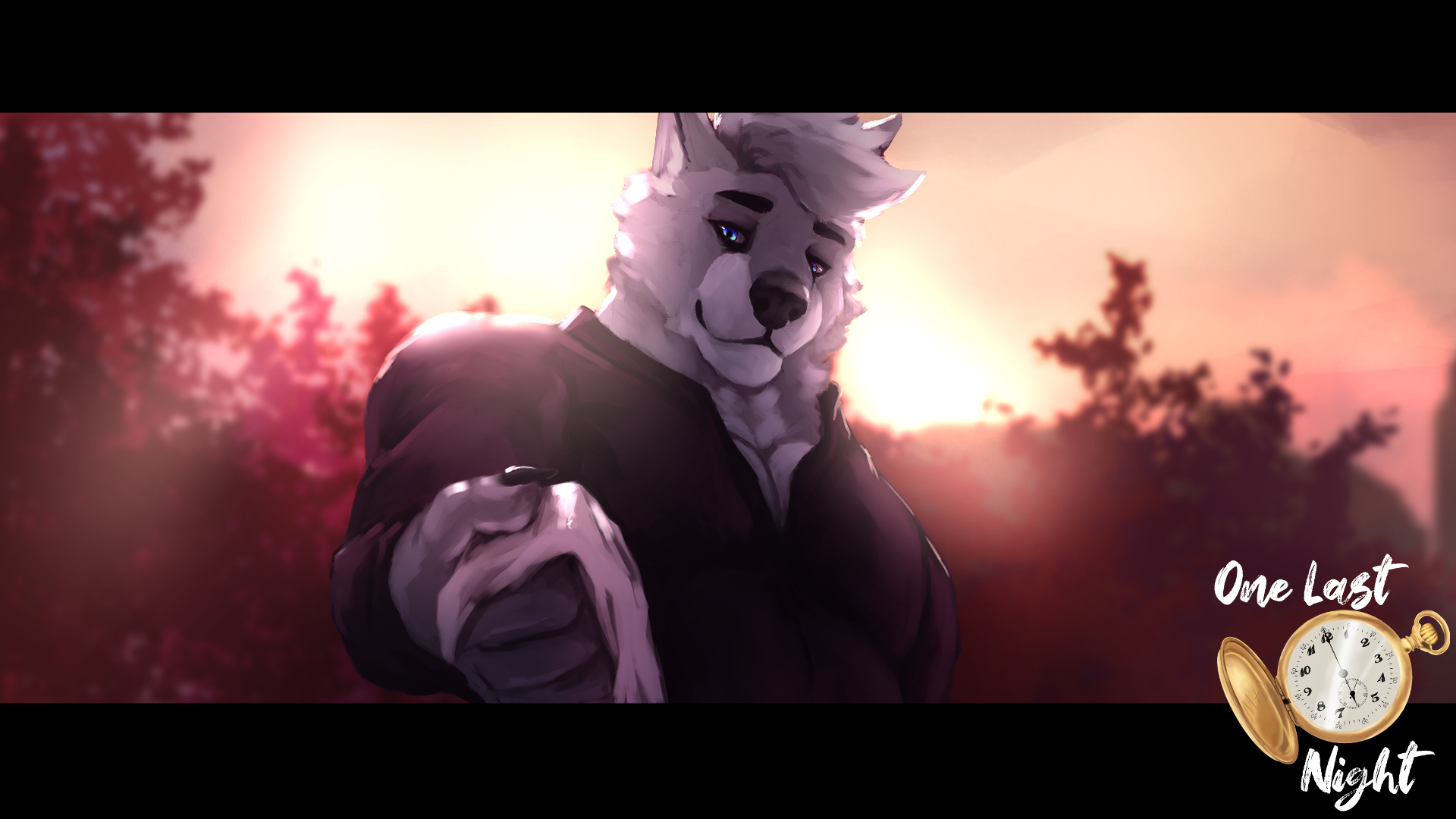 One Last Night
OLN 1st Anniversary, QoL Public Update, and Lost Entries
---
It's hard to believe that 1 year ago today, we launched the very first build of One Last Night. Back then I had no idea what I was doing and just wanted to get something out there, something I could invest my time in and dedicate myself too. Now, I still have no idea what I'm doing but I can confidently say the vn looks and reads a hell of a lot better than it did at the start. More cgs, a new sprites style, a custom UI, a music player, short stories, and so much more has been added to help make this vn the best it can be. It's been a wild year for sure but I can't help but feel happy and proud about what the team and I have been able to accomplish.
As of this post, our Quality of Life update is now public with the first Lost Entries story. Some other additions to the project include:
Revised and Edited First Arc: Our editor Ion has had the chance to review our first arc to edit and revise them in a way that keeps up with our updated writing quality. This also serves to adjust the tone of the story and descriptions of Xavier, fixes typos, duplicated words, and run-on-sentences, heightens dramatics at key moments, clarifies phrases, adjusts punctuation, and adds some more flavor text.
Additional CGs: New CGs have been added to the story! This includes a new opening cg with Marshall and several new Xavier cgs in our main story.
Music Room: Listen to our tracks made by Greyson and some other royalty free songs we have until they're replaced! Whichever you listen to will also play as you navigate our main menu.
Xavier Sprite Revamp: As the story has gone on, we've experimented with our style and now Xavier's sprites serve to reflect that change. Basically, he's cuter than ever! We've also changed what was originally a scarf to a bandana that lets it stand out more.
Arc Selection: Upon starting the game, you can now choose where you want to pick up the story based on the arcs! Right now you can choose between Welcome to the Apocalypse and Captured, and as we continue to release our story this will update to include the selection of future arcs.
18+ Warning: Just above our UI box, a small symbol will appear whenever something NSFW is about to be shown. This is in hopes to make the lives of streamers and YouTubers a bit easier and be inclusive to those who might read in public or prefer to be aware of NSFW ahead of time while not diverting attention away from the overall experience.
Haven Logo: A drawing displaying the Haven logo has been added to the first build so players can see the design proper!
Lost Entries: Our short story collection, dubbed Lost Entries, makes its official debut! We start off with the tale of Birthday, a story that follows Xavier as he celebrates his 22nd birthday in the bunker. It contains 3600+ words, two new cgs (one with a variation), introduces two special characters, and has four custom backgrounds made by the creator of A Fall From Grace, Alex! Future stories can be voted on by subscribing to our $5 tier, like this one was!
To celebrate our anniversary as well, you can now find the custom soundtrack made by Greyson for OLN on YouTube! We've heard your requests and we aspire to make sure they are listened to.
At the end of the day, none of this would be possible without the support of all our readers. Your feedback, enjoyment, support, and everything you do for us doesn't go unappreciated in the slightest. Each and every one of you means the world to us and from the bottom of our hearts we are filled with gratefulness. Thank you all so much.
For now, I'll sign off on this post by saying I hope you all continue to support us and what we do and we are looking forward to bringing you nothing but the best that we can offer. Here's to another year of storytelling!
- Love, the OLN Team
Files
OneLastNight-4.5-pc.zip
226 MB
Apr 10, 2023
OneLastNight-4.5-mac.zip
192 MB
Apr 10, 2023
onelastnight.com-release.apk
209 MB
Apr 10, 2023